General Information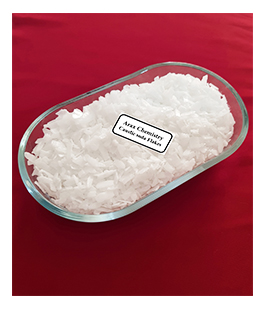 Caustic soda Flakes 99±۰.۵ %
Brand: Arax Chemistry
Chemical Formula: NaOH
 Another name: Sodium hydroxide
Uses of Caustic Soda:
Oil, gas, and petrochemical industry
Detergent and Soap Making
Cardboard and paper industry.
Drilling Mud
Food industry
Textile industry etc.
TDS
 TDS ⇒Technical Data Sheet
Arax Chemistry Caustic Soda Flakes has a unique
quality and according to the aforementioned
chemical Analysis, it does not have any impurity.
MSDS
MSDS ⇒  Material Safety Data Sheets
A Material Safety Data Sheet (MSDS) is a document
that contains information on the potential hazards
and how to work safely with the chemical product.